Download Full Video
Squirting MILF in Shower Surprise Alexis Fawx Lucas Frost full video
Lucas Frost and his girlfriend are home from college when his girlfriend's stepmom, Alexis Fawx, catches them cuddling on the couch. Brunette Alexis takes an instant liking to Lucas, so she sneaks to the washroom to masturbate and fantasize about him. Horny Alexis' dreams come true when she catches Lucas spying on her. Alexis has just squirted in her tight, yoga shorts form vibing herself, but she's just getting started! Big-titted Alexis pulls Lucas into the washroom for some sneaky, XXX fun. Even when Alexis' stepdaughter comes looking for Lucas, these two can't quit hitting it!
Blonde Bombshell Gets Off Carlita Ray Manuel Ferrara
Creampie Me Pregnant Madison Morgan Isiah Maxwell AJ Max Fills
Medical Ass istance Required Siri Dahl Oliver Flynn full video
Drown In Cock My Love Kira Noir Mick Blue Alex Jones Lucas Frost Dan Damage Hollywood Cash HD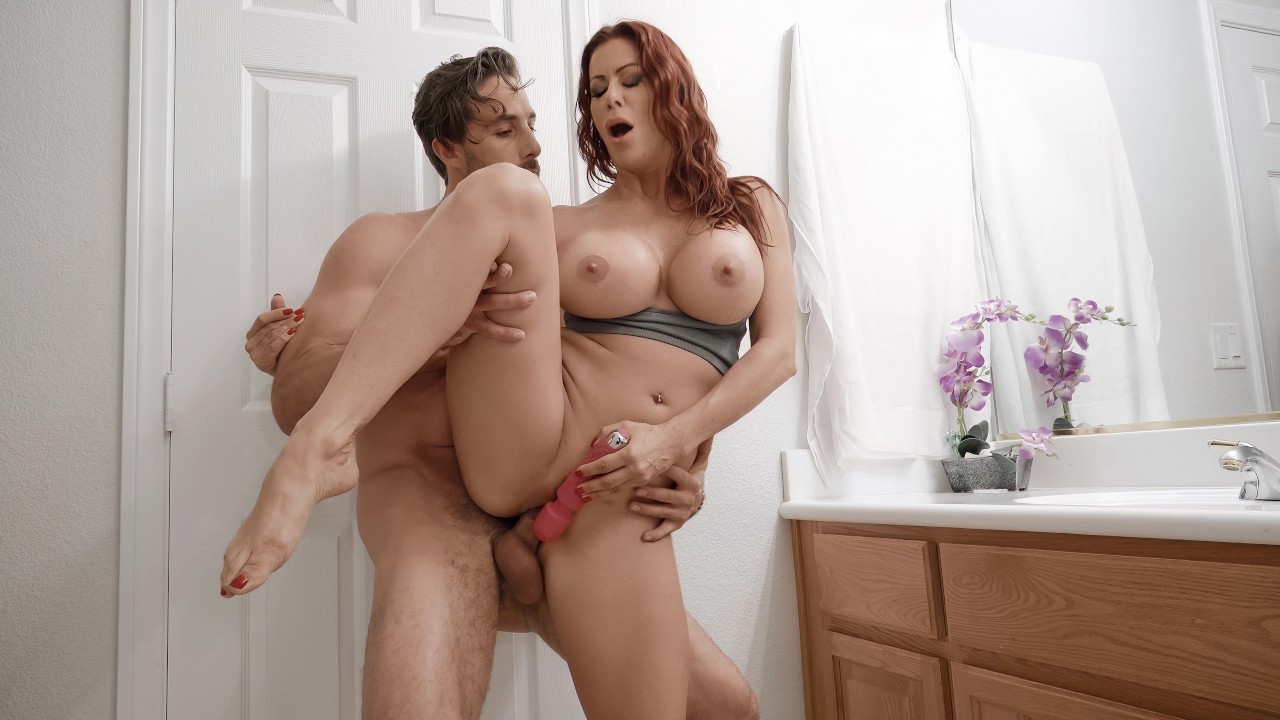 Squirting MILF in Shower Surprise, Alexis Fawx, Lucas Frost
It's not hard to figure out how busty Alexis Fawx picked her name when preparing for her big pornographic debut back in 2010. From head to toe, this hazel-eyed MILF is as foxy as it gets, and she's not afraid to put those beautiful curves of hers to good use on-screen! Born in Philly, but living in Miami, Alexis is one part tough-as-nails Philly chick and one part glamorous Miami heat, a tight and toned combination of everything that makes this great nation's women the envy of the world. A true health nut, Alexis keeps her body looking fit and fuckable by hitting the gym and eating healthy on the daily. But of course, her favorite way to exercise is with good, hard fucking from the big dicks on display! So do yourself a favor and get a load of this foxy lady in action, because you're going to want to chase this big-titted MILF to the videos below!
As a former all-star athlete, as well as a current fitness maven and male model, Lucas Frost is one of the most chiseled men in the industry today. In fact, this young Adonis is just as well-known for his cut bod as he is his big cock, both of which seem at least in part made of stone. One thing that isn't, however, is Lucas's heart, which is known industry-wide for belonging to his lady love and fellow pornstar, Cassidy Klein. When he isn't engaged in the wild acts of fun and frolic that made he and Cassidy famous on their cam channel, Lucas can be found making gains at the gym, rocking to indie hip hop, chilling with his dogs in his garden, or whipping up something delicious on the barbecue. No matter what he gets into, though, one thing is for sure: Lucas Frost will make it look good!