Download Full Video
MILF & Bridesmaid Tap That Engaged Dick Alexis Fawx September Reign Van Wylde full video
Van, his fiancé and their party planner are throwing an engagement party. When Alexis and September arrive, they are not thrilled to be at the same party. That is, until Van's cock falls right out of his pants, hard and ready to fuck. Both women compete over the groom's cock while his fiancé and the busy party planner run around.
Dommed By Her BFs Slutty Sister Susie Stellar Suttin
Distracting The Gaming Dem E Girl Demi Sutra Isiah Maxwell
MILF Gets A Pony Ride Bridgette B Jade Kimiko Full Video
Angela White Unbound Part 1 Angela White Zac Wild Full Video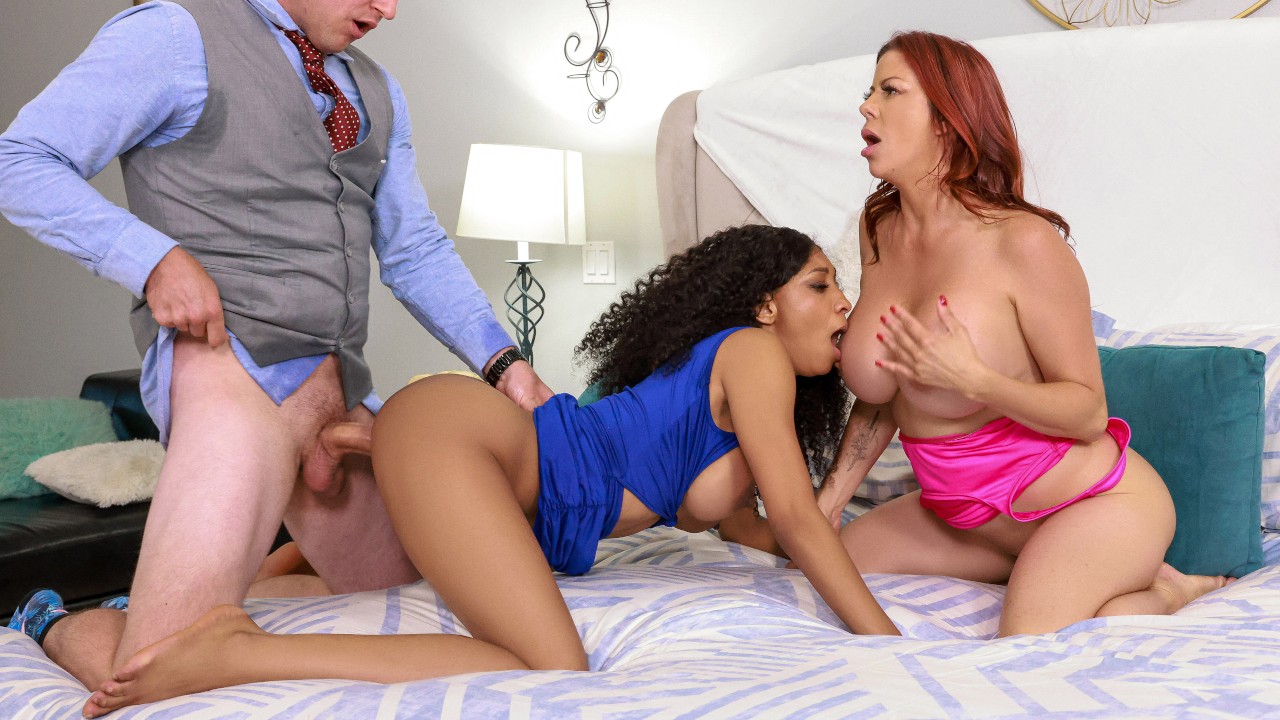 It's not hard to figure out how busty Alexis Fawx picked her name when preparing for her big pornographic debut back in 2010. From head to toe, this hazel-eyed MILF is as foxy as it gets, and she's not afraid to put those beautiful curves of hers to good use on-screen! Born in Philly, but living in Miami, Alexis is one part tough-as-nails Philly chick and one part glamorous Miami heat, a tight and toned combination of everything that makes this great nation's women the envy of the world. A true health nut, Alexis keeps her body looking fit and fuckable by hitting the gym and eating healthy on the daily. But of course, her favorite way to exercise is with good, hard fucking from the big dicks on display! So do yourself a favor and get a load of this foxy lady in action, because you're going to want to chase this big-titted MILF to the videos below!
Nobody expected this honor roll student, who was once a competitive gymnast, to enter the world of smut. From balancing beams to balancing dicks, nobody was going to get in the way of September Reign's dreams. "I want to be a tattooed pinup," says September. Even though she's barely over 100 lbs., this spinner talks the talk and isn't afraid to walk it either. "I don't worry about big dicks," she says. "I've been there, done that in my personal life." When she's not webcamming or doing porn shoots, Reign enjoys going for walks or breaking a sweat at the rock climbing gym. Some days, when she's feeling real wild, she'll take her girlfriends out for a wild day of white water rafting, followed by some smoldering hot pole-dancing. So if you're into sexy goddesses who can do the splits and take a deep dicking eight days a week, then look no further, because September Reign is all of the above and more.
Like his cinematic namesake, Van Wylde loves the ladies, and the ladies love him. It's not hard to imagine why. It could have something to do with his charm and wit, or even the way he dresses, but chances are it has a little more to do with his skills between the sheets and in front of the camera. A big dick never hurts, either! Van has been rising up the ranks one satisfied pussy at a time since he got signed back in the summer of 2012. When he's not fucking the most beautiful women in the world or chatting away with fans and fellow stars alike on social media, you can probably find him off the California coast, catching some sweet Pacific waves on his surf board.